WELCOME TO GIRL GUIDES SOUTH AUSTRALIA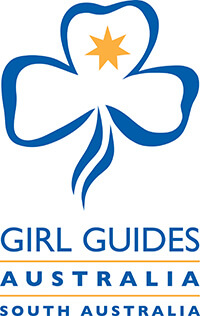 Girl Guides South Australia (GGSA) was established in 1912 and today it is the largest youth organisation for girls and young women in South Australia; with 2000 youth members and 500 volunteer Leaders and adult Members.
GGSA provides a non-formal education program that is dynamic, flexible and values-based. Girls and young women are fully supported in safe and friendly environments where they can:
have a say in decision-making and activities
be listened to and respected
train and receive support in life skills
have their best interests considered and upheld
GGSA is an organisation that welcomes and actively seeks members from all societal groups.
GGSA is a Member of Girl Guides Australia (GGA) and a Member of the World Association of Girl Guides and Girl Scouts (WAGGGS).
OUR MISSION:
To empower girls and young women to grow into confident, self respecting, responsible community members.
FIND OUT MORE
WELCOME FROM YOUR STATE COMMISSIONER & TEAM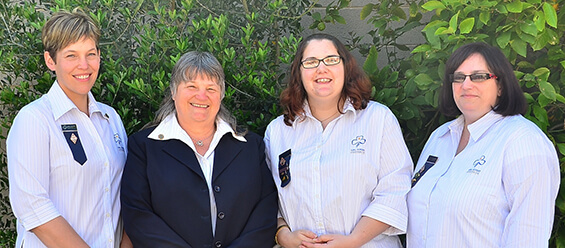 Welcome to Girl Guides South Australia. My name is Dawn Borchardt and I am the State Commissioner and one of the Leadership Team of Girl Guides SA Inc.
When you become a Girl Guide the attraction is the activities we offer – what we do. I've had the opportunity to climb a rock, fly a plane, abseil a cliff, row a boat, travel overseas, sing around the campfire and paddle my own canoe! I've done things I don't think I could have imagined if I wasn't part of this worldwide organisation for girls and women.
But Guiding isn't just about what we do… it's about why we do it. Guiding provides girls and young women with a safe, girls-only space in a values-based learning and leadership program – a place for them to accept their own challenges and adventures, and grow into tomorrow's leaders. I am always inspired when I see the Guides' personal growth as they achieve their goals.
Becoming a Guide at the age of 7, I was unaware of the adventures and life experiences I would be offered through Guiding. I am privileged to be part of an movement which has given me opportunities to develop transferable life skills including resilience, collaboration and leadership qualities. I've volunteered and been challenged, chaired meetings, managed projects, led and worked in teams, learned to value people and their contributions, facilitated training, managed events, and made wonderful friends from all over the world. So far, it has been a challenging and exciting adventure!
We hope you'll join us and live your own adventure too. If you are looking for programs that offer meaningful life experiences for your daughter, which can enrich her life with lifelong friendship and skills and challenges, I encourage you to talk to your local Guide Leaders and District Manager.
Dawn Borchardt
State Commissioner
Girl Guides SA Inc.